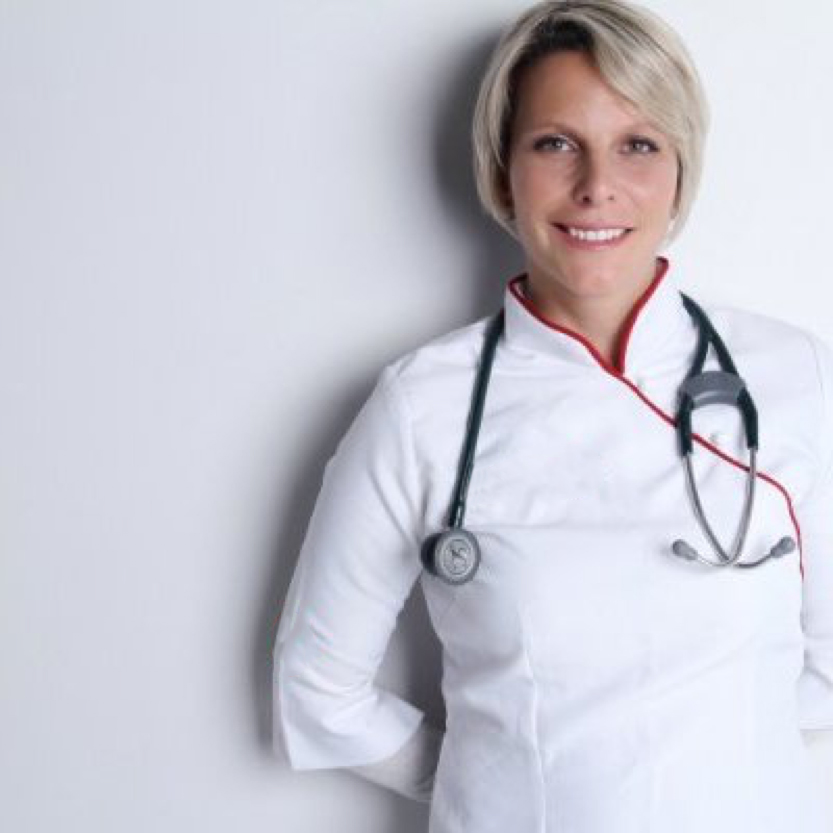 Who is Sarah?
Sarah Annie Guénette graduated from the University of Montreal in Veterinary Medicine in 2004 and from McGill University in Zoology Concentration. She is known for her entrepreneurial spirit and progressive vision of veterinary medical practice. Before embarking on the Wizoo adventure, she was co-founder of the Anima Plus network, which at the time of her departure included 11 establishments. She has also been a TV columnist and is the medical director of the Ecomuseum Zoo. For Sarah, the love of animals is not just an obsession, but an operational driver and her vision of veterinary practice reflects it. Healing animals? Whenever possible. Love them? Always! This is one of the reasons why prevention is so important at Wizoo. Preserving the special relationship between the owner and his pet is something sacred that health should maintain for as long as possible. In other words, prevention is a sign of affection.

Affordable
By focusing on prevention and essential services, which represent 90% of the services normally offered, Wizoo has avoided purchasing specific equipment that is difficult to make profitable and for which, in other clinics, the bill is eventually shared over all care.

Accessible
Wizoo makes everything easier, in part through the use of technology. Soon will be available online prescription renewal and food ordering services that will make your life easier. Also, by scheduling appointments every 20 minutes and offering telemedicine services, Wizoo adds to the availability so precious to pet owners who want quick answers to their questions and solutions to their problems.

Adorable
We are driven by a love of animals. No wonder we create conditions that promote the well-being and comfort of the animals we treat. A positive environment, a calm staff, a committed and reassuring attitude, these are some of the elements that make Wizoo a veterinary office where you and your pet will feel confident.

Chronique santé animale
Gavroche, the Italian Whippet, perched high on his long legs, is looking with disbelief at Céline, the human, who is explaining to him gently, but with a certain stress in her voice, that[...]
Oh winter! In the cycle of seasons, winter in Quebec occupies a special place. It is often a time of renewal, reflection, family reunions, heated card games, but above all, a remarkable "hola"[...]
You are running! You are still running! You feel like you're running out of breath, your legs are shaking and cramps are piercing your sides like daggers. Brutus, your non castrated dog, all[...]